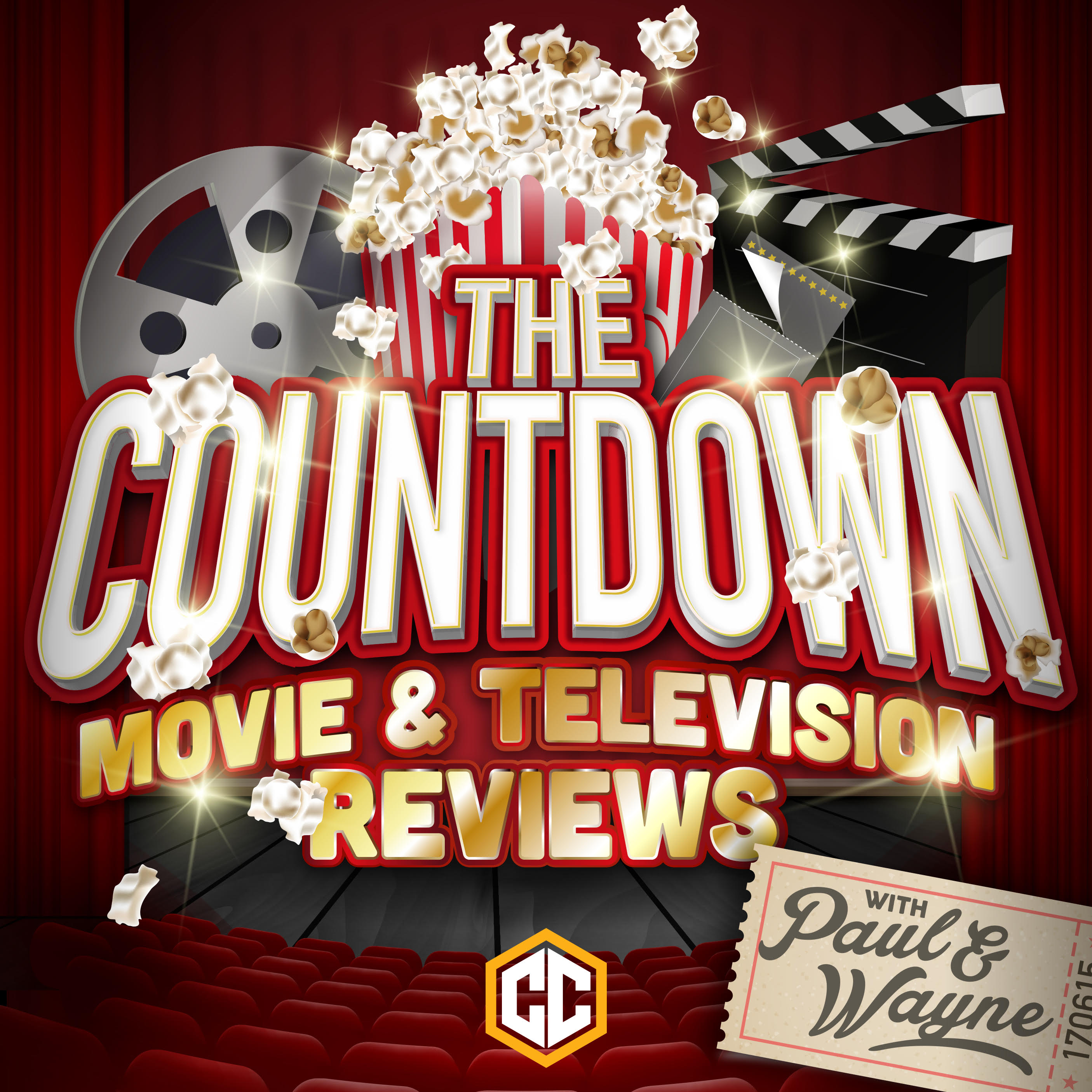 It's battle royale time, folks! This week Paul and Wayne go head to head with Kade and Troy from the kick-ass Comic Confidential podcast, counting down each team's top ten Pop Culture Defining films!  
Once again, Paul and Wayne can't agree on what the damn list should really be, because Wayne took the brief literally and everyone else on the planet got it wrong (Paul and the rest of the planet have a different view on this.) But it's still a hell of a tournament between two podcasting juggernauts, with some big calls, bigger laughs, and even a discussion about a real life Fight Club that one of the hosts participated in - which, let's face it, is reason enough alone to listen. And that's not even taking into account Paul going full-Negatron on Jurassic World: Fallen Rectum in the main review.
Who will triumph with the superior list? The pop-culture "experts" (aka villains!) Comic Confidential? Or the hometown heroic underdogs, the Countdown? Only you can decide!
For all your pop culture, in-fighting and inappropriate joke needs, keep it right here on The Countdown!
Time Stamps:
Recount: 3:36 – 6:28
Jurassic World: Fallen Kingdom NON-SPOILER Review: 6:28 – 16:14 
Jurassic World: Fallen Kingdom SPOILER-FILLED Discussion: 16:14 – 29:13
Top 10 Pop Culture Defining Films vs Comic Confidential: 29:13 – 1:27:40
Listener Feedback: 1:27:40 - 1:32:37
Please thank Kade and Troy for appearing on the show by checking out their awesome podcast, Comic Confidential at http://www.comicconpod.com/ And if that website looks familiar (which it should!) that's because it's also the home of The Countdown ie. http://www.comicconpod.com/countdown/
SERVER UPDATE: After a difficult period, the show has a new host sever at Podbean! So why not go on and check the show out at https://thecountdownpc.podbean.com/ and give us a follow
Want more Countdown in your life? Head on over to https://www.patreon.com/thecountdown and check out the various incentives on offer at the different membership levels.
Join The Countdown Podcast Listener Community on Facebook at https://www.facebook.com/groups/117845618778882/?fref=nf so you can interact more directly with Paul and Wayne and vote in the weekly poll for who has the best list!
And, finally, if you don't want to scan the episode looking for a particular film, check out Paul's lists at https://letterboxd.com/Kaisersoze/lists/ and Wayne's lists (when he can be assed updating them) at http://letterboxd.com/waynetangclan/lists/
Play Now