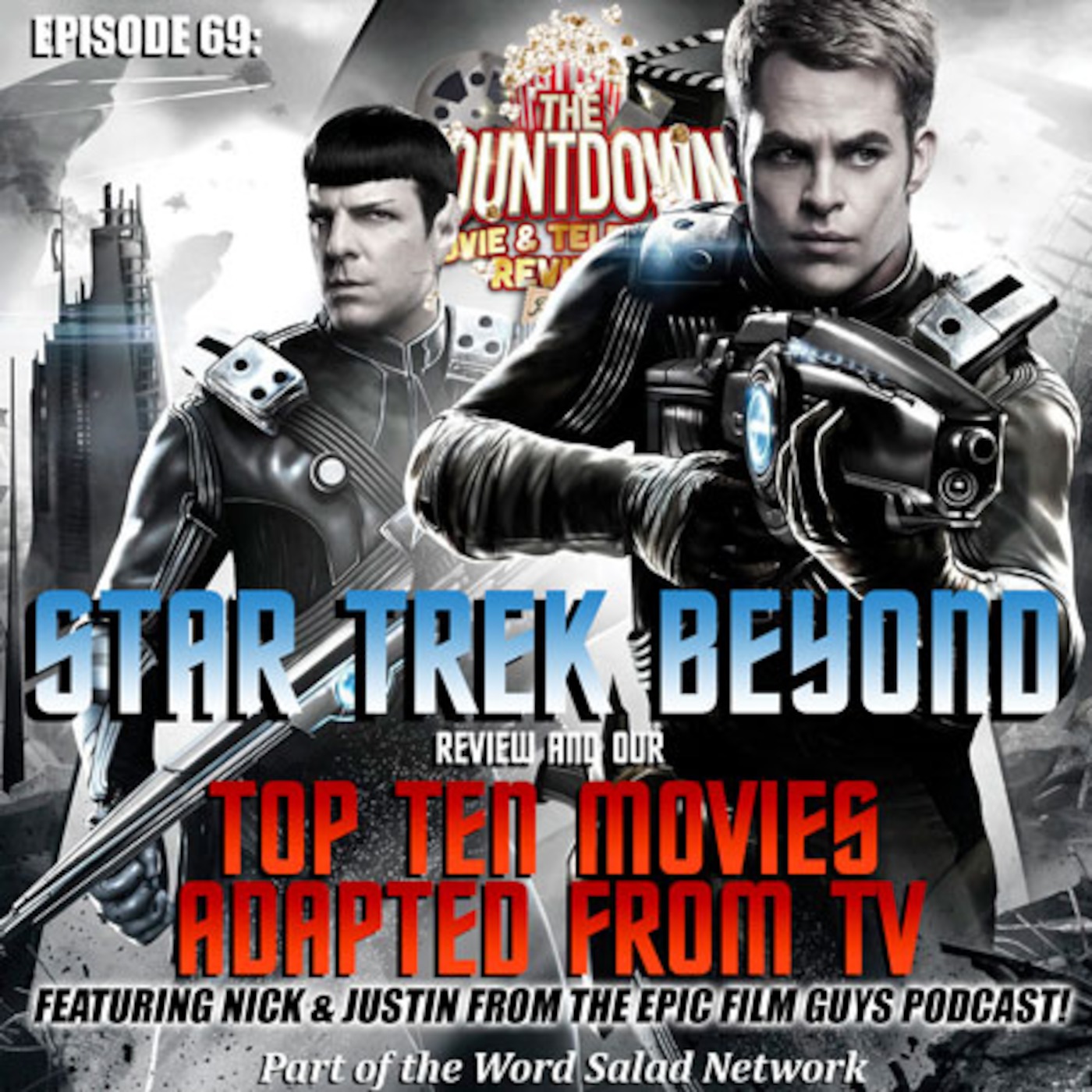 In this jam-packed, BUMPER of an episode, Wayne and Paul are thrilled to welcome Epic Film Guys Nick and Justin to help review Star Trek Beyond from new helmer, Justin Lin.
The four then get stuck into proclaiming the best films ever adapted from television. There is plenty of agreement between the gang, though the odd curly one is thrown in to help keep everyone on their toes. Of course, you can expect the usual laughs and cheap shots, but to mark this episode as extra special, Nick mentions Wayne's balls multiple times, Justin's Lisp makes a move on said balls, and Hobester Justin just wants a few bucks for some PBR and McDonalds.
All this will make some sense when you listen to the episode, though it will make MORE sense if you head on over to https://epicfilmguys.podbean.com/ and listen to the back catalogue of this awesome show! You can also catch Nick and Justin on Twitter @EpicFilmGuys and then show the guys some love by rating, subscribing and reviewing their amazing show at https://itunes.apple.com/au/podcast/epic-film-guys-podcast/id1027239734?mt=2
#PodernFamily promos spun in this episode are for the hilarious @_masterdebaters and those knowledgeable geeks of the @YogurtPodcast.
If you'd like to give Wayne and Paul some feedback or have your lists featured on a future episode, sound off on Twitter @thecountdownpc, on Facebook at https://www.facebook.com/thecountdownpc or fire off a good ol' fashioned email to thecountdownpodcast@gmail.com.
You can also help The Countdown out by leaving a rating or review on iTunes @ https://itunes.apple.com/au/podcast/countdown-movie-tv-reviews/id979577413?mt=2
If you don't want to scan the episode looking for a particular film, check out Paul's list at http://letterboxd.com/kaisersoze/list/best-films-adapted-from-tv/ as well as Wayne's lists at http://letterboxd.com/waynetangclan/lists/
Music/audio clips used without permission and are the property of their respective owners.
Play Now