Episodes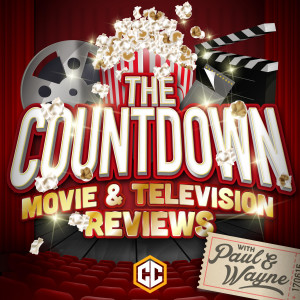 Tuesday Dec 03, 2019
Tuesday Dec 03, 2019
2020 is knocking at our door, and to commemorate the occasion, Wayne and Paul begin their month long look back at the decade that was, commencing with their Top 10 Thrillers from that time period.
The lads are surprisingly agreeable as they break down the very best films which had them clenching their buttocks on the edge of their seat, but that does not stop Paul from running rampant with a new addition to the Soundboard. And of course, there are still the usual left field picks from both.
Is Denis Villeneuve the best director in this genre for the decade? How many films can Wayne possibly have on his list starring Ben Affleck? And who tries to shoehorn in films which might be considered more horror than thriller? (Hint: It's probably not who you'd think).
Learn the answers to all these questions and more, as The Countdown continues ...
Hit up the CC Radio Network that The Countdown is a proud part of and follow the headers to the other great shows.
Want to gain access to all manner of additional Countdown content? Head on over to the show's Patreon to see what you're missing!

Join The Countdown Podcast Listener Community on Facebook so you can interact more directly with Paul and Wayne and vote in the weekly poll for who has the best list!
Get access to old Eps of the show (back to Ep 40) on our Podbean site.
And, finally, if you don't want to scan the episode looking for a particular film, check out Paul's lists on Letterboxd and Wayne's lists (when he can be assed updating them) at the same.
Comments
(1)
To leave or reply to comments, please download free Podbean or