Episodes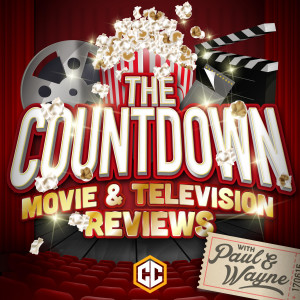 Tuesday Jun 07, 2022
Tuesday Jun 07, 2022
Countdown #375
Top level Patrons, The Lawlors, came up with this week's banging topic, and Wayne and Paul are only too happy to countdown the Top 10 Final Shots in Movie History.

Incredibly, the boys spend longest talking about a Stanley Tucci mid-90s flick than they do about any other film on their lists, but you can rest assured, dear listener, that all are quality choices which will have you scrambling for YouTube so you can see what they see.
And if you missed contributing to this week's topic in The Facebook Listener Community, don't worry, all will be explained here ...
Because it's all happening on another (smooth) balls to the wall episode ... as The Countdown continues!
Check out the show's first draft of a website for your one-stop shop for all things related to The Countdown.

But if you want more specific directions, find so many more Countdowns - all the way back to Episode 40! - on our Podbean site.

Join The Countdown Podcast Listener Community on Facebook so you can interact more directly with Paul and Wayne and vote in the weekly poll for who has the best list!

Want to hear a whole bunch of additional content? Head on over to Patreon to find out how and see what you're missing.

And finally, get yourself a 20% discount as well as free delivery on the new Lawn Mower 4.0 Performance Package from Manscaped! Just enter "CDPC20" in as your discount code when purchasing!