Episodes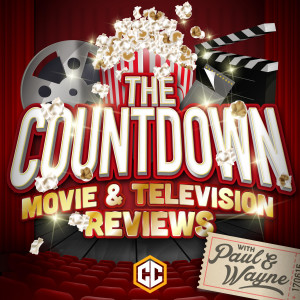 Tuesday Feb 16, 2021
Tuesday Feb 16, 2021
Countdown #307
This week the boys have gone old school as they've miscommunicated over the brief, with Wayne Doing the Top 10 Films That Don't Hold Up while Paul added the words "From Childhood" to that.
As you can imagine, incredulity and insults entwine to make this an episode like the early days of the show ... except with half decent sound quality and the incredible welcome and amazing addition of The Soundboard :D
Who decides fantasy as a genre struggles to hold up? From what source does Christopher Nolan cop a bit of a bollocking? And how many childhoods will be ruined?
Learn the answers to all these questions and more, as The Countdown continues ...
Hit up the CC Radio Network that The Countdown is a proud part of and follow the headers to the other great shows.
Want to gain access to all manner of additional Countdown content? Head on over to the show's Patreon to see what you're missing!
Join The Countdown Podcast Listener Community on Facebook so you can interact more directly with Paul and Wayne and vote in the weekly poll for who has the best list!
Check out the official Countdown Podcast Letterboxd Scavenger Hunt created by Josh Ragland here and sign up to potentially win a prize pack!
And finally, how about some Countdown merch? Grab a T-shirt or Countdown Mug right here!