Episodes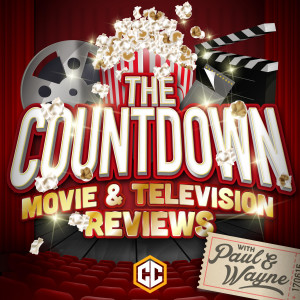 Tuesday Dec 10, 2019
Tuesday Dec 10, 2019
This week Paul & Wayne are going all dramatic on you as they continue their best of the decade series with a countdown of the top tend dramas from that time period. Can the boys keep it simple or will some "barely dramas" make it onto their lists and incense the other co-host? And what are their consensus best two dramas that characterise the last 10 years of cinema?
Find out as The Countdown continues ...
Hit up the CC Radio Network that The Countdown is a proud part of and follow the headers to the other great shows.
Want to gain access to all manner of additional Countdown content? Head on over to the show's Patreon to see what you're missing!

Join The Countdown Podcast Listener Community on Facebook so you can interact more directly with Paul and Wayne and vote in the weekly poll for who has the best list!
Get access to old Eps of the show (back to Ep 40) on our Podbean site.
Want to score some Countdown merch for a loved one this Christmas? Check out the official show's store!
And, finally, if you don't want to scan the episode looking for a particular film, check out Paul's lists on Letterboxd and Wayne's lists (when he can be assed updating them) at the same.