Episodes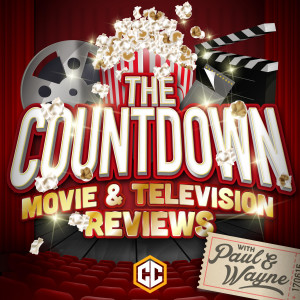 Tuesday Dec 17, 2019
Tuesday Dec 17, 2019
The Best of the Decade series continues as Paul and Wayne this week turn their attention to comedies - a genre that is near and dear to Wayne's heart especially
So it is with carefree abandon that Wayne labels Paul's top 10 the most indie comedy list of all time; while Paul cannot believe a couple of Wayne's choices, including a derided sequel to a much loved classic.
All this and the first mention of #PatreonPalooza coming soon to the show's Patreon feed as The Countdown continues ...
Hit up the CC Radio Network that The Countdown is a proud part of and follow the headers to the other great shows.
Want to gain access to all manner of additional Countdown content? Head on over to the show's Patreon to see what you're missing!

How about some Countdown merch for Xmas? Grab a not-so-limited edition Countdown Mug right here!
Join The Countdown Podcast Listener Community on Facebook so you can interact more directly with Paul and Wayne and vote in the weekly poll for who has the best list!
Get access to old Eps of the show (back to Ep 40) on our Podbean site.