Episodes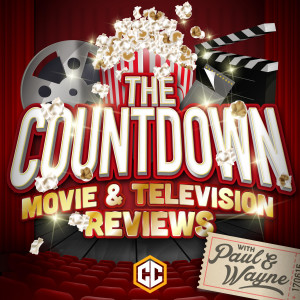 Friday Jan 20, 2023
Friday Jan 20, 2023
Countdown #407
It's here. The BIGGEST episode of the year. Our celebration of the very best films that the just ended year had to offer us. And for the biggest episode of the year, you sometimes need a giant of the podcasting game to help out. 
Enter Jason from the Binge Movies podcast!
So, three men enter this best of 2022 film episode ... and only two men leave with their film review credentials intact. (At least according to the other two co-hosts).
Along the way, a wide array of films are lauded, laughed at and loved, so don't miss hearing about what you shouldn't miss out on watching ...
... as The Countdown continues.
And please thank Jason for his hard, sweaty work by checking out his show via the link above. 
Check out the show's first draft of a website for your one-stop shop for all things related to The Countdown.

But if you want more specific directions, find so many more Countdowns - all the way back to Episode 40! - on our Podbean site.

Join The Countdown Podcast Listener Community on Facebook so you can interact more directly with Paul and Wayne and vote in the weekly poll for who has the best list!

Head on over to Patreon to find out to have your topic covered on the show and see what extras you're missing.