Episodes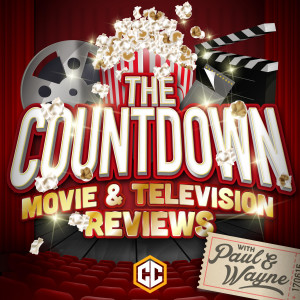 Saturday Dec 14, 2019
Saturday Dec 14, 2019
Martin Scorsese unites Robert De Niro with Al Pacino AND lures Joe Pesci out of retirement to tell an epic gangster story in The Irishman, but is that enough to entertain Wayne? That's the big question out of this week's review, as Paul defends the film's length, while Wayne suggests Marty needs to know when to go home after a good night out.
Decide which side of the argument you fall on as the Countdown continues ...
Time Stamps:
The Irishman SPOILER-FREE Review: 0:00 - 12:53
The Irishman SPOILER-FILLED Discussion: 12:53 - 22:45
Final Thoughts including potential spoilers: 22:45 - 24:17
Hit up the CC Radio Network that The Countdown is a proud part of and follow the headers to the other great shows at https://ccradio.com.au/countdown/
Want to gain access to all manner of additional Countdown content? Head on over to the show's Patreon to see what you're missing!

Join The Countdown Podcast Listener Community on Facebook so you can interact more directly with Paul and Wayne and vote in the weekly poll for who has the best list!