Episodes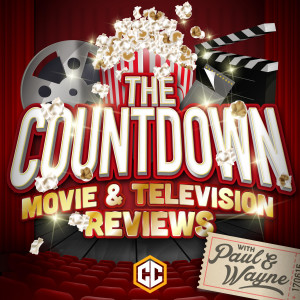 Friday Aug 26, 2022
Friday Aug 26, 2022
Wayne and Paul can barely believe they're agreeing on a Predator film. But here they are, reviewing what is effectively Predator 5 in the form of Prey from co-writer and director, Dan Trachtenberg (10 Cloverfield Lane).
Paul notoriously enjoyed Shane Black's The Predator (he's that much of an apologist for the series), but Wayne continues to carry an inexplicable torch for Predator 2. So you have to ask yourself: How much can I trust these guys when they both love a Predator film?
The answer is: You're only asking yourself NOW whether you can trust these fools?
Decide for yourself whether your trust is misplaced as The Countdown continues ...
Prey NON-SPOILER Review: 0:00 - 10:05
Prey SPOILER-FILLED Discussion: 10:05 - 25:05
Final Thoughts Including Potential Spoilers: 25:05 - 26:22
Check out the show's first draft of a website for your one-stop shop for all things related to The Countdown.

But if you want more specific directions, find so many more Countdowns - all the way back to Episode 40! - on our Podbean site.

Join The Countdown Podcast Listener Community on Facebook so you can interact more directly with Paul and Wayne and vote in the weekly poll for who has the best list!

Want to hear a whole bunch of additional content? Head on over to Patreon to fond out how and see what you're missing.