Episodes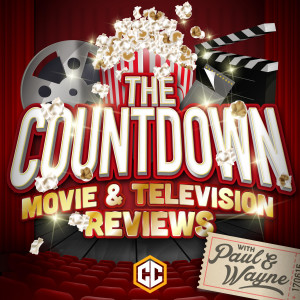 Saturday Dec 07, 2019
Saturday Dec 07, 2019
An Englishman with a southern drawl, an ex Captain of America playing a current a-hole, and a murder of a very wealthy Plummer - these are just some of the fun elements Rian Johnson has woven through his new acclaimed film, Knives Out. But is it REALLY a murder-mystery? (One of the guys doesn't think so.) And is it as good as the critics are saying?
Find out as the Countdown continues ...
Knives Out SPOILER-FREE Review: 0:00 - 7:35
Knives out SPOILER-FILLED Discussion: 7:35 - 17:48
Final Thoughts including potential spoilers: 17:48 - 18:50
Hit up the CC Radio Network that The Countdown is a proud part of and follow the headers to the other great shows at https://ccradio.com.au/countdown/
Want to gain access to all manner of additional Countdown content? Head on over to the show's Patreon to see what you're missing!

Join The Countdown Podcast Listener Community on Facebook so you can interact more directly with Paul and Wayne and vote in the weekly poll for who has the best list!