Episodes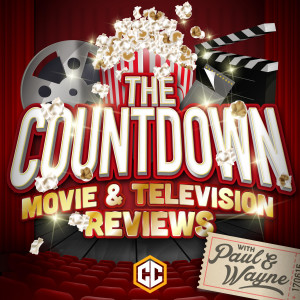 Friday Sep 30, 2022
Friday Sep 30, 2022
The boys get along to an early screening (by current Australian standards) of Olivia Wilde's sophomore film, Don't Worry Darling, which is already infamous for the purported behind the scenes shenanigans that took place. The question is will that infamy outlive the film itself?
But hold onto your hats, good listener. Because just when you think this is going to be a straight forward review, Wayne comes along with such a Wayne-take, you'll be shaking your head in dumbfounded appreciation. Or maybe horror. One of the two.
Find out which one it is as The Countdown continues ...
Don't Worry Darling NON-SPOILER Review: 0:00 - 12:00
Don't Worry Darling SPOILER-FILLED Discussion: 12:00 - 24:42
Final Thoughts Including Potential Spoilers: 24:42 - 25:27
Check out the show's first draft of a website for your one-stop shop for all things related to The Countdown.

But if you want more specific directions, find so many more Countdowns - all the way back to Episode 40! - on our Podbean site.

Join The Countdown Podcast Listener Community on Facebook so you can interact more directly with Paul and Wayne and vote in the weekly poll for who has the best list!

Want to hear a whole bunch of additional content? Head on over to Patreon to fond out how and see what you're missing.