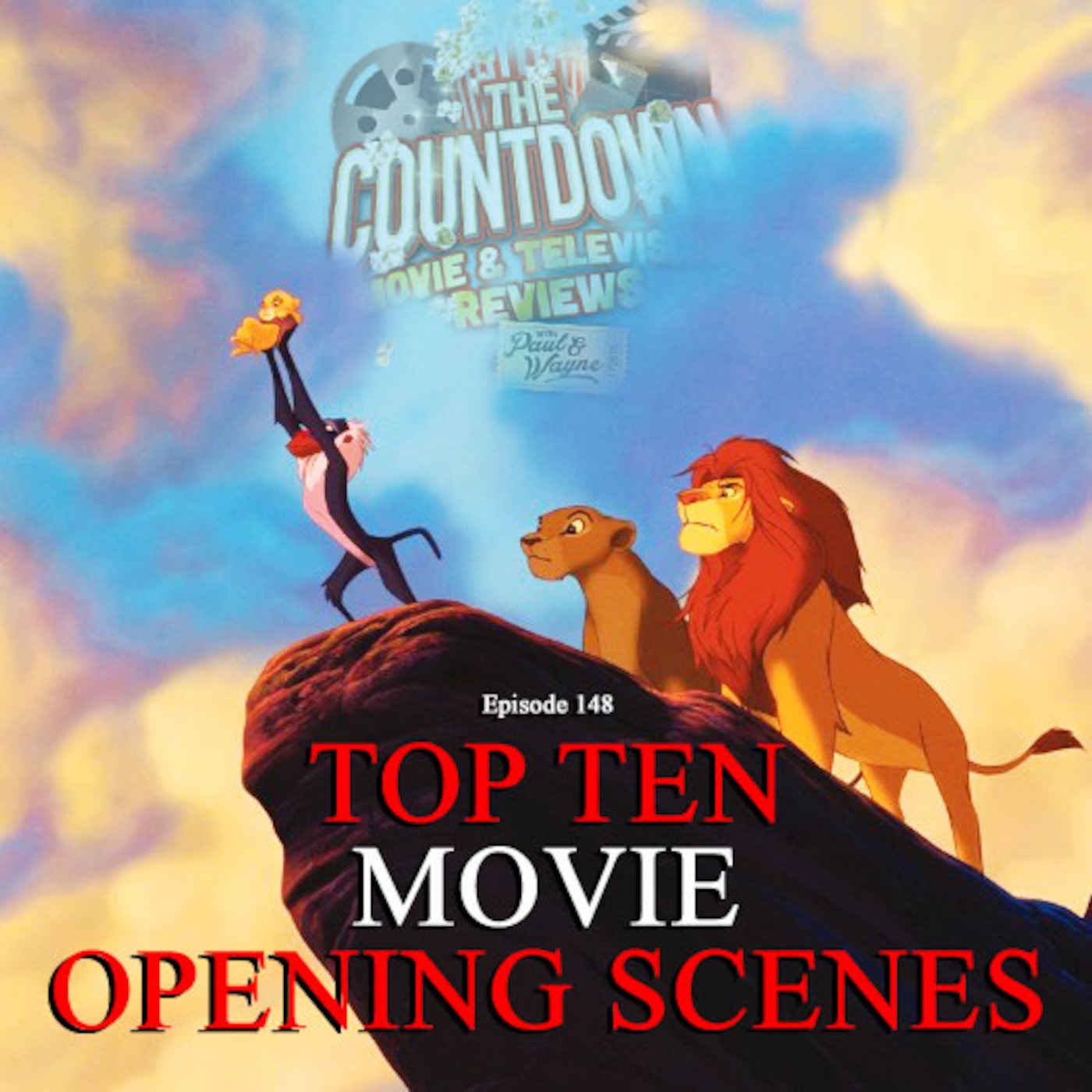 This week the boys are STARTING something different by opening up a whole new can of BEGINNINGS with their Top 10 OPENING SCENES in film history! (Sorry, Wayne took the week off from writing the opening paragraph of the show notes, and this was the best Paul could do after a REALLY crappy day.) Which films grabbed them by the short and curlies right up front? And how many of those films were awesome versus straight up teases which promised so much and delivered so very little?
And as if that's not enough, the fellers found the time to squeeze in a requested review from listener Nick Spinarksi, one of the ultra-generous individuals who shells out his hard earned cash to listen to two grown men bust each others' balls as part of the show's Patreon page at https://www.patreon.com/thecountdown. That review is for the divisive mother! from Darren Aronofsky. Paul's feelings on this one are well know, but what did Wayne think after finally managing to watch it?
All this and more as The Countdown continues ...
Time Stamps: Recount: 1:39 - 10:26 mother! NON-SPOILER Review: 11:14 - 17:20 mother! SPOILER-FILLED Discussion 17:20 - 27:16 Top 10 Opening Scenes: 27:54 - 1:15:43 Listener Feedback: 1:15:43 - 1:25:47
This week's promos are for awesome #PodFix Network shows, Who Spiked The Puns? with Fuzzy Dan at http://whospikedthepuns.com/podcast/ and our oldest and bestest podcasting friends, the Epic Film Guys, aka Nick and Justin, at https://epicfilmguys.podbean.com/
Join The Countdown Podcast Listener Community on Facebook at https://www.facebook.com/groups/117845618778882/?fref=nf so you can interact more directly with Paul and Wayne and vote in the weekly poll for who has the best list!
Also: Please check out our two networks for other great shows! The PodFix Network at https://www.podfixnetwork.com/ and The Word Salad Productions Network at https://www.patreon.com/WordSalad
And, finally, if you don't want to scan the episode looking for a particular film, check out Paul's lists at https://letterboxd.com/Kaisersoze/lists/ and Wayne's lists (when he can be assed updating them) at http://letterboxd.com/waynetangclan/lists/
Please subscribe via your favourite podcasting app, and rate & review the show!
Play Now