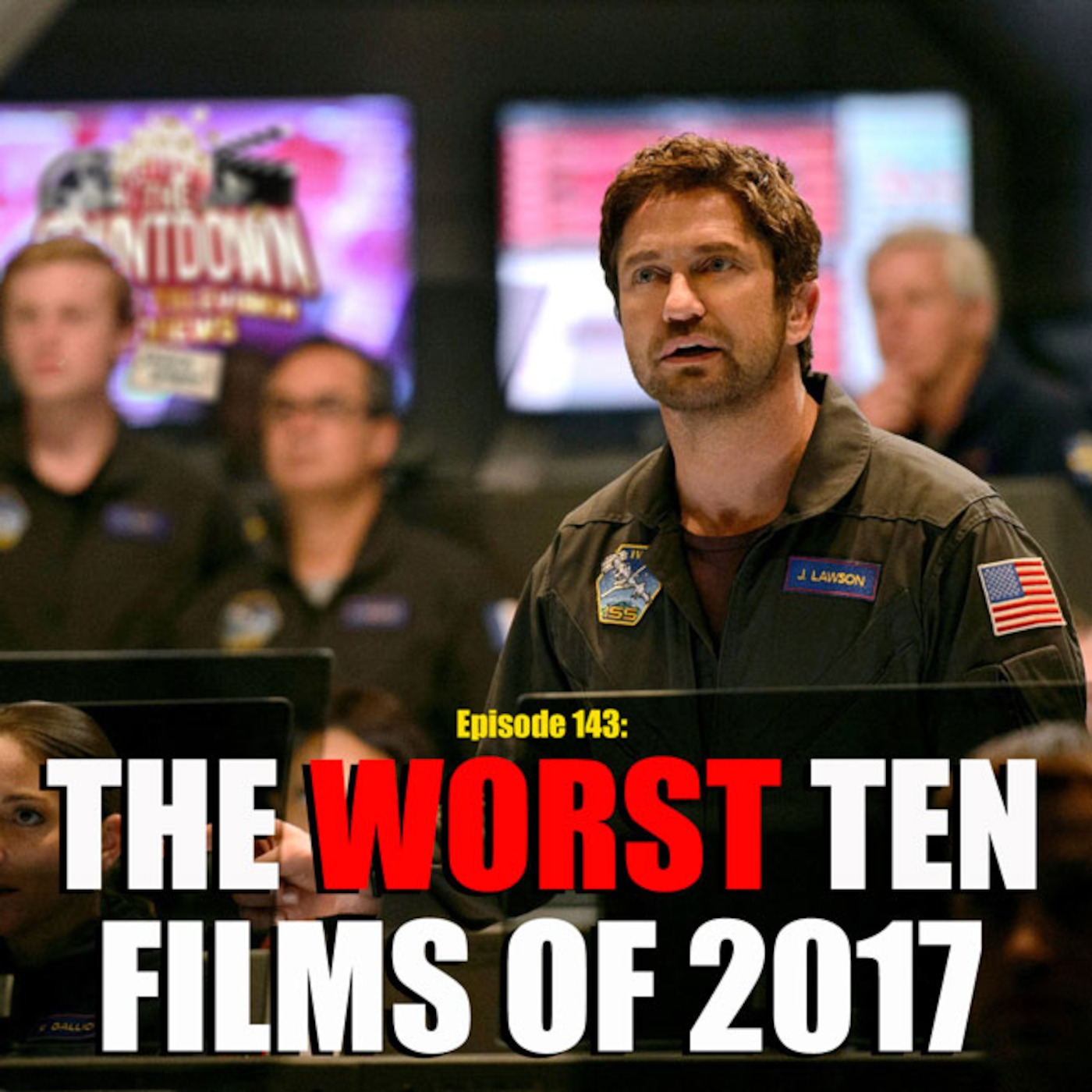 Yawl feel like drinkin' some Haterade? Awesome!
Pull up a seat, crack a can of disdain and order up a plate of hater tots, because this week, the fellers are counting down their WORST ten films for 2017!
Which movies were Paul and Wayne infatu-hated with this year? Does their list rival your own? Either way, today's episode is gonna give you a useful list of movies to avoid, or at the very least, aid you in bagging out this year's biggest steaming cinematic turds. Let's rumble!
Time Stamps: Recount: 3:36 - 11:29 Worst 10 Films of 2017: 12:09 - 1:12:12 Listener Feedback: 1:12:12 - 1:21:38
This week's promo is for our oldest and bestest podcasting friends, the Epic Film Guys, aka Nick and Justin, at https://epicfilmguys.podbean.com/ and on Twitter @EpicFilmGuys. And you can of course check both Wayne and Paul out on their recent Ep going in depth on The Last Jedi. Paul was also stoked to be back on Netflix N Swill @ https://netflixnswill.podbean.com/ helping Dan and Caleb review the big-budget Netflix film, Bright.
If you'd like to give Wayne and Paul some feedback or have your lists featured on a future episode, sound off on Twitter @thecountdownpc, on Facebook at https://www.facebook.com/thecountdownpc or fire off a good ol' fashioned email to thecountdownpodcast@gmail.com
Join The Countdown Podcast Listener Community on Facebook at https://www.facebook.com/groups/117845618778882/?fref=nf so you can interact more directly with Paul and Wayne and vote in the weekly poll for who has the best list!
Also: Please check out our two networks for other great shows! The PodFix Network at https://www.podfixnetwork.com/ and The Word Salad Productions Network at https://www.patreon.com/WordSalad
And, finally, if you don't want to scan the episode looking for a particular film, check out Paul's lists at https://letterboxd.com/Kaisersoze/lists/ and Wayne's lists (when he can be assed updating them) at http://letterboxd.com/waynetangclan/lists/
Please subscribe via your favourite podcasting app, and rate & review the show!
Play Now