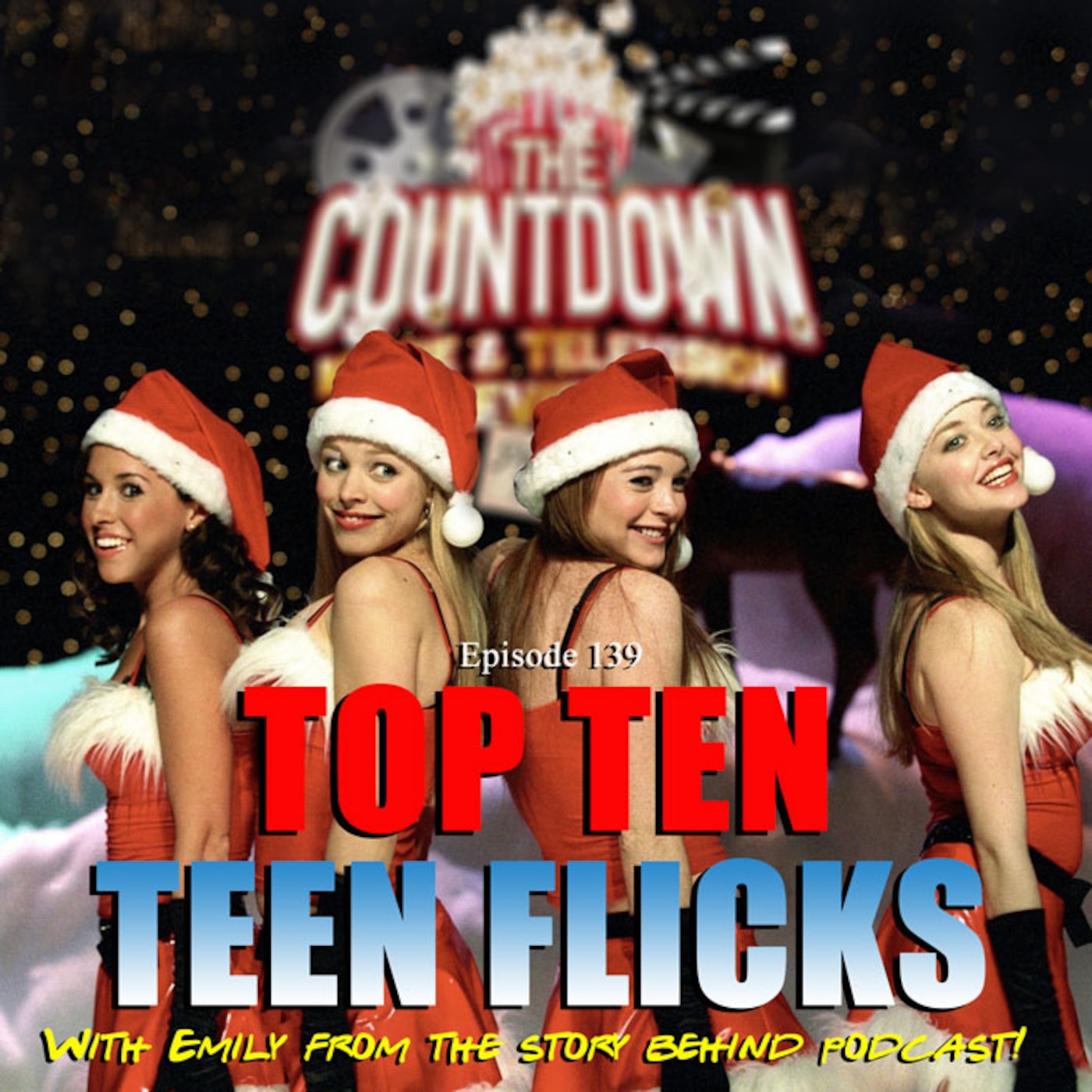 Remember when the biggest problem you had was what you were gonna wear to the high school prom? Or trying to convince the hot girl in homeroom to gently fist you? (No? Maybe that's just Wayne.)
It's time to re-live your youth with the boys from The Countdown! This week, the guys are joined by the insanely talented Emily Prokop from the insanely good "The Story Behind..." podcast to count down their top ten Teen Flicks!
Marvel as Emily deftly keeps stride with the constant toilet humour! Cheer as she occasionally plants her foot in Paul's date! Gasp when she nails this list harder than whoever you dug in homeroom!
Time Stamps Recount: 4:23 - 16:40 Top 10 Teem Films: 17:32 - 1:24:40 Listener Feedback: 1:24:40 - 1:31:33
Please thank Emily for coming on the show by giving her awesome podcast a listen via http://thestorybehindpodcast.com/
This week's promo is for another fantastic #PodFix show, the Twisted Philly Podcast @Twisted_Philly as hosted by Deana Marie! And don't forget our oldest and bestest podcasting friends, the Epic Film Guys, at https://epicfilmguys.podbean.com/ and on Twitter @EpicFilmGuys.
If you'd like to give Wayne and Paul some feedback or have your lists featured on a future episode, sound off on Twitter @thecountdownpc, on Facebook at https://www.facebook.com/thecountdownpc or fire off a good ol' fashioned email to thecountdownpodcast@gmail.com
Join The Countdown Podcast Listener Community on Facebook at https://www.facebook.com/groups/117845618778882/?fref=nf so you can interact more directly with Paul and Wayne and vote in the weekly poll for who has the best list!
Also: Please check out our two networks for other great shows! The PodFix Network at https://www.podfixnetwork.com/ and The Word Salad Productions Network at https://www.patreon.com/WordSalad
And, finally, if you don't want to scan the episode looking for a particular film, check out Paul's lists at https://letterboxd.com/Kaisersoze/lists/ and Wayne's lists (when he can be assed updating them) at http://letterboxd.com/waynetangclan/lists/
Please subscribe via your favourite podcasting app, and rate & review the show!
Play Now