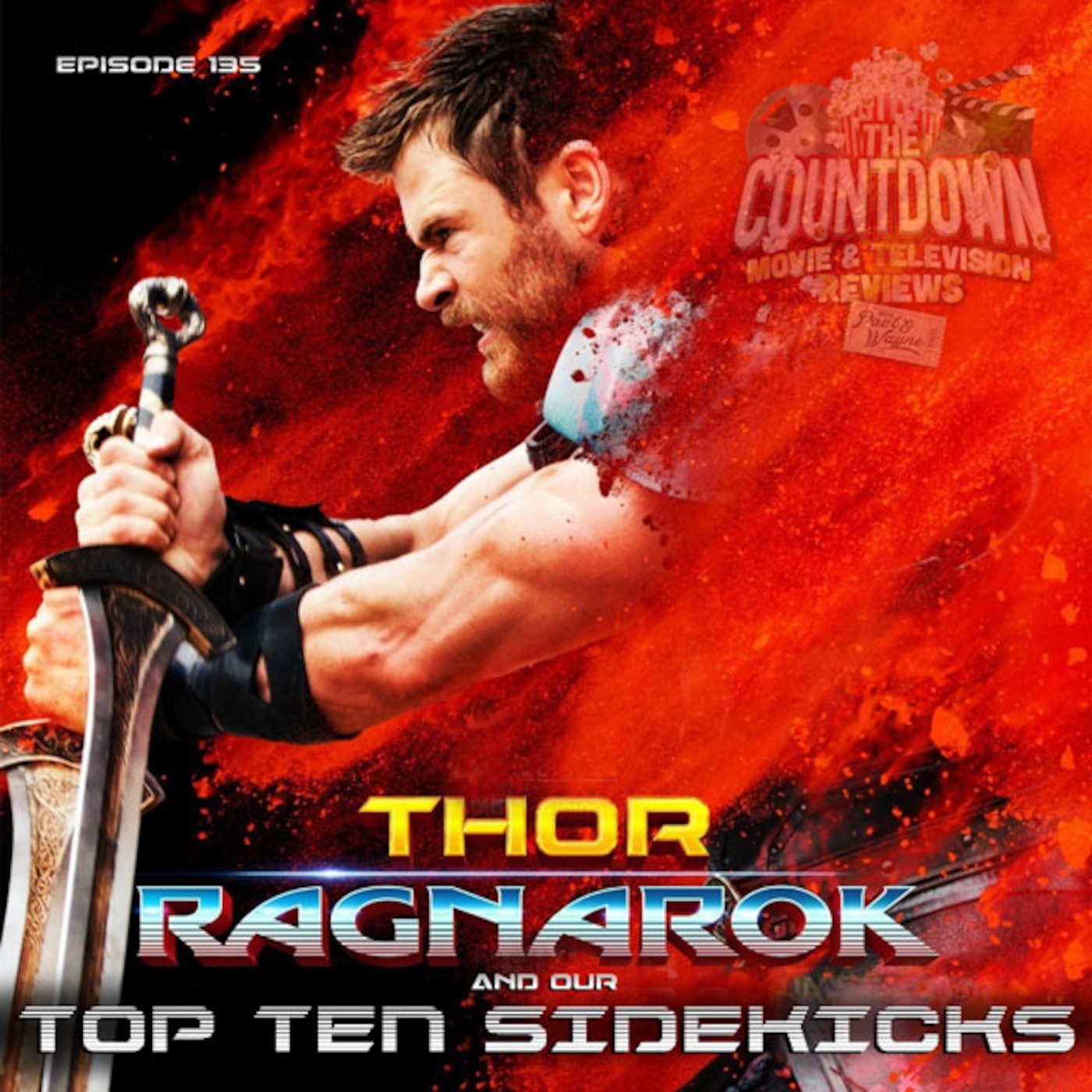 Ready to Ragnarok'n roll with Paul and Wayne this week? Too much of that and you'll wind up feeling a bit Thor. OHHHHHHHHH!!!! Such Lo-ki humour.
Join the fellers this week as they review the latest Marvel offering, as well as placing their boot right in the anus of George Clooney's latest effort, Suburbicon! And the countdown this week is our TOP TEN MOVIE SIDEKICKS! Wayne over-hypes his #1 pick, Paul scoffs, and then everyone has cake.
Time Stamps Recount: 2:40 - 9:46 Suburbicon Review (SLIGHT Spoilers) 10:48 - 18:46 Thor: Ragnarok NON-spoiler Thoughts: 18:46 - 26:34 Thor: Ragnarok SPOILER-Filled Review: 26:34 - 39:26 Top 10 Movie Sidekicks: 39:59 - 1:08:16 Listener Feedback: 1:08:16 - 1:17:00
This week's promos are for two of our #PodFix network shows: Those zesty, full of life reviewers, Dan and Caleb on Netflix N Swill @netflixnswill , and Fuzzy D, Bradlee Jay and Neeko on the Who Spiked The Puns? podcast @spikethepuns. Please also support our oldest and bestest podcasting friends, the Epic Film Guys, at https://epicfilmguys.podbean.com/ and on Twitter @EpicFilmGuys.
If you'd like to give Wayne and Paul some feedback or have your lists featured on a future episode, sound off on Twitter @thecountdownpc, on Facebook at https://www.facebook.com/thecountdownpc or fire off a good ol' fashioned email to thecountdownpodcast@gmail.com
Join The Countdown Podcast Listener Community on Facebook at https://www.facebook.com/groups/117845618778882/?fref=nf so you can interact more directly with Paul and Wayne and vote in the weekly poll for who has the best list!
Also: Please check out our two networks for other great shows! The PodFix Network at https://www.podfixnetwork.com/ and The Word Salad Productions Network at https://www.patreon.com/WordSalad
And, finally, if you don't want to scan the episode looking for a particular film, check out Paul's lists at https://letterboxd.com/Kaisersoze/lists/ and Wayne's lists (when he can be assed updating them) at http://letterboxd.com/waynetangclan/lists/
Please subscribe via your favourite podcasting app, and rate & review the show!
Play Now