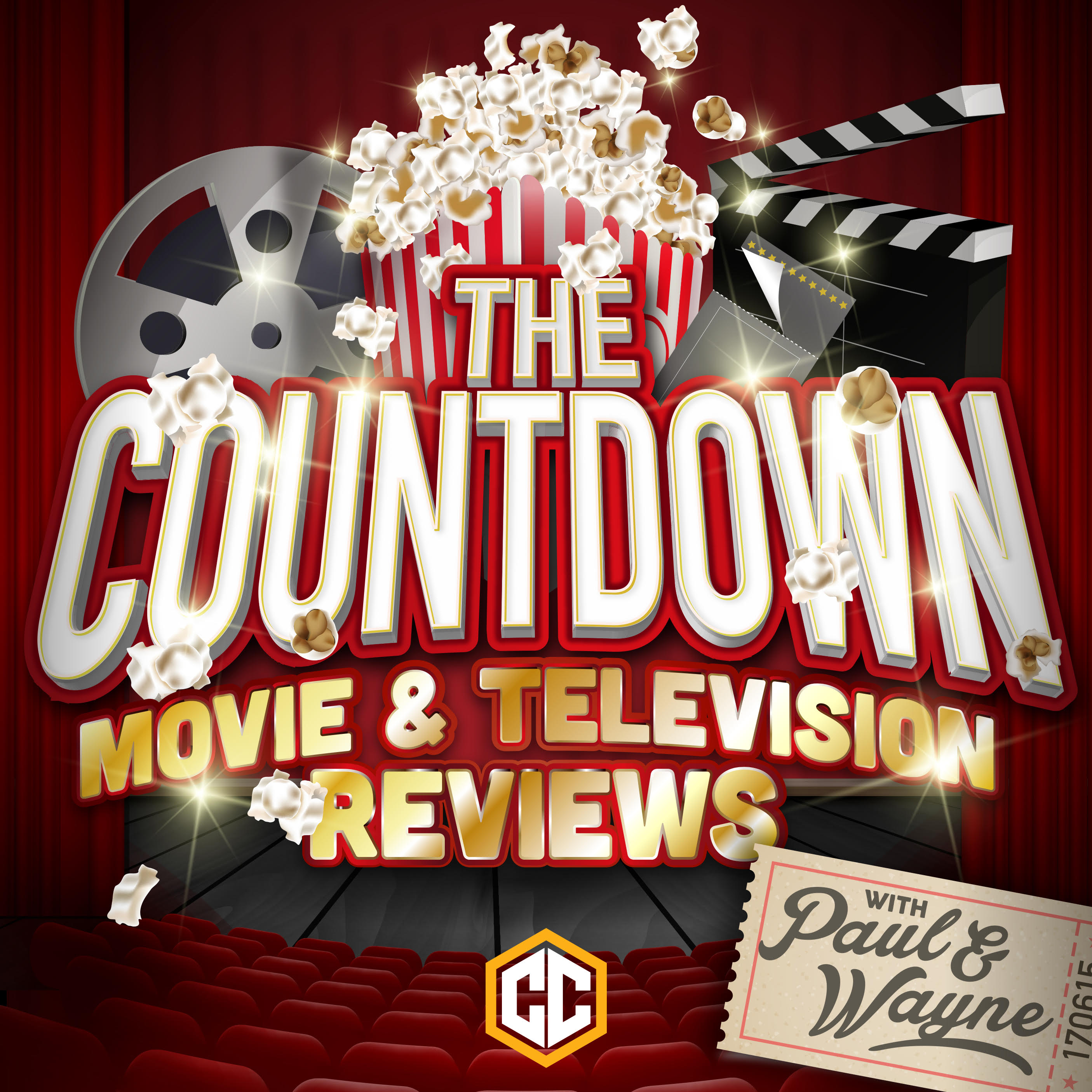 This week in an ALL NEW type of Countdown, Paul and Wayne ask great supporter of the show, Jarrod, to return to the guest host seat, only partially because he was the one who came up with this show idea! Essentially the VERSUS concept involves the guys once and for all, definitively deciding who wins some of the great comparative rivalries in Hollywood. And they're starting with one of the biggest: Arnold Schwarzenegger vs Sylvester Stallone to determine who is the bigger star!
Utilising a "revolutionary" scoring system, the guys get serious with the insults (amid much laughter and incredulity) as Wayne declares himself #TeamSly, while Jarrod and Paul may ever so slightly fall onto the side of #TeamArnie. At the end of the day, a winner is crowned, listener feedback is heard and a new type of Countdown is born.
Oh and Paul and Wayne give a short review of the critically panned Baywatch already out in the States and opening across the rest of the world this week. But be warned, #Negatron is back and on the warpath ...
#PodernFamily promos played this week are for the hilarious Master Debaters podcast @_masterdebaters and our fantastic brother podcast in the US, the Epic Film Guys at https://epicfilmguys.podbean.com/ and on Twitter @EpicFilmGuys. Check them out as this week is their 100th Episode!
If you'd like to give Wayne and Paul some feedback or have your lists featured on a future episode, sound off on Twitter @thecountdownpc, on Facebook at https://www.facebook.com/thecountdownpc or fire off a good ol' fashioned email to thecountdownpodcast@gmail.com
NEW Things: 1) Join The Countdown Podcast Listener Community on Facebook at https://www.facebook.com/groups/117845618778882/?fref=nf so you can interact more directly with Paul and Wayne and post topics of your own for other listeners to get involved with.
2) The new Countdown Youtube Channel is up and running at https://www.youtube.com/channel/UCvRIS4JHi8jo2SfFksjaiug so you can check out some of the clips talked about on the show!
OLD thing: Grab yourself some Countdown merch at https://goo.gl/OUJ11X
And if you don't want to scan the episode looking for a particular film, check out Paul's lists at https://letterboxd.com/Kaisersoze/lists/ and Wayne's lists (when he can be assed updating them) at http://letterboxd.com/waynetangclan/lists/ And checkout Jarrod's list @ https://letterboxd.com/jdemeza/list/schwarzenegger-vs-stallone/
Play Now