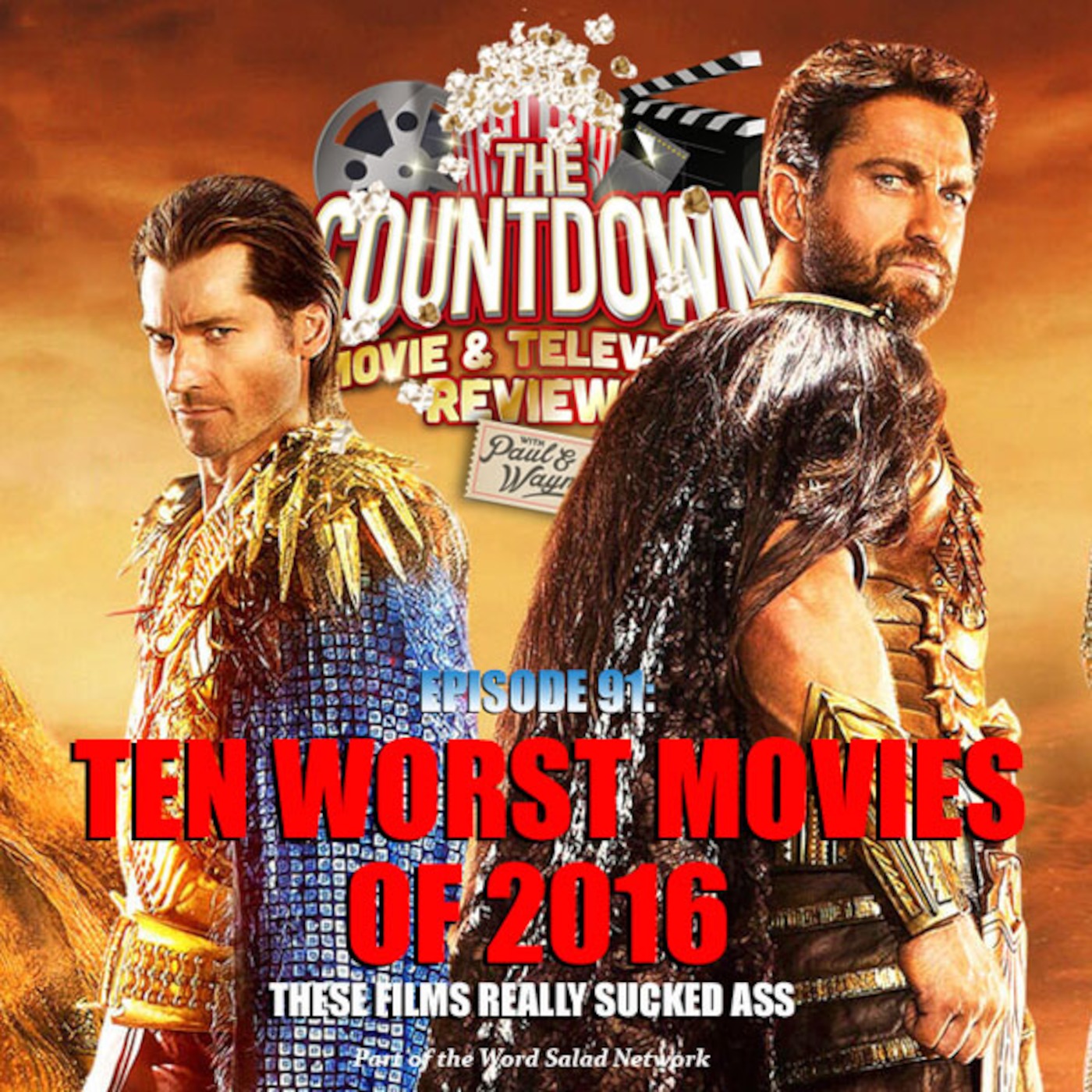 The Countdown's yearly Public Service Announcement is here! Did you go to the movies this year and see a total bag of a$$holes on the big screen? Or perhaps you stayed home a lot, because you were afraid of all the on-screen anus.
Well, The Countdown is here to save your catch-up viewing. Tune in to hear the fellers count down the ten WORST movies released in 2016. Save time and money this holiday season by learning which movies NOT to see while hearing snide, body-part themed remarks from two grown men who are still smarting from all the pain they have suffered through for the show.
And as if that wasn't enough, the guys also recast a modern day re-make of Star Wars, as well as compete in the penultimate Tag Lines segment for the year. All this and more as The Countdown continues...
#PodernFamily promos played this week are for the knowledgeable Geek Yogurt Podcast @YogurtPodcast, those salty British gents (who are now TV famous), the Masterdebaters @_masterdebaters, and our US brothers, the Epic Film Guys who continue to kick all kinds of ass @EpicFilmGuys!
If you'd like to give Wayne and Paul some feedback or have your lists featured on a future episode, sound off on Twitter @thecountdownpc, on Facebook at https://www.facebook.com/thecountdownpc or fire off a good ol' fashioned email to thecountdownpodcast@gmail.com
If you don't want to scan the episode looking for a particular film, check out Paul's list at http://letterboxd.com/kaisersoze/list/worst-10-films-of-2016/ and Wayne's lists (when he can be assed updating them) at http://letterboxd.com/waynetangclan/lists/
Play Now