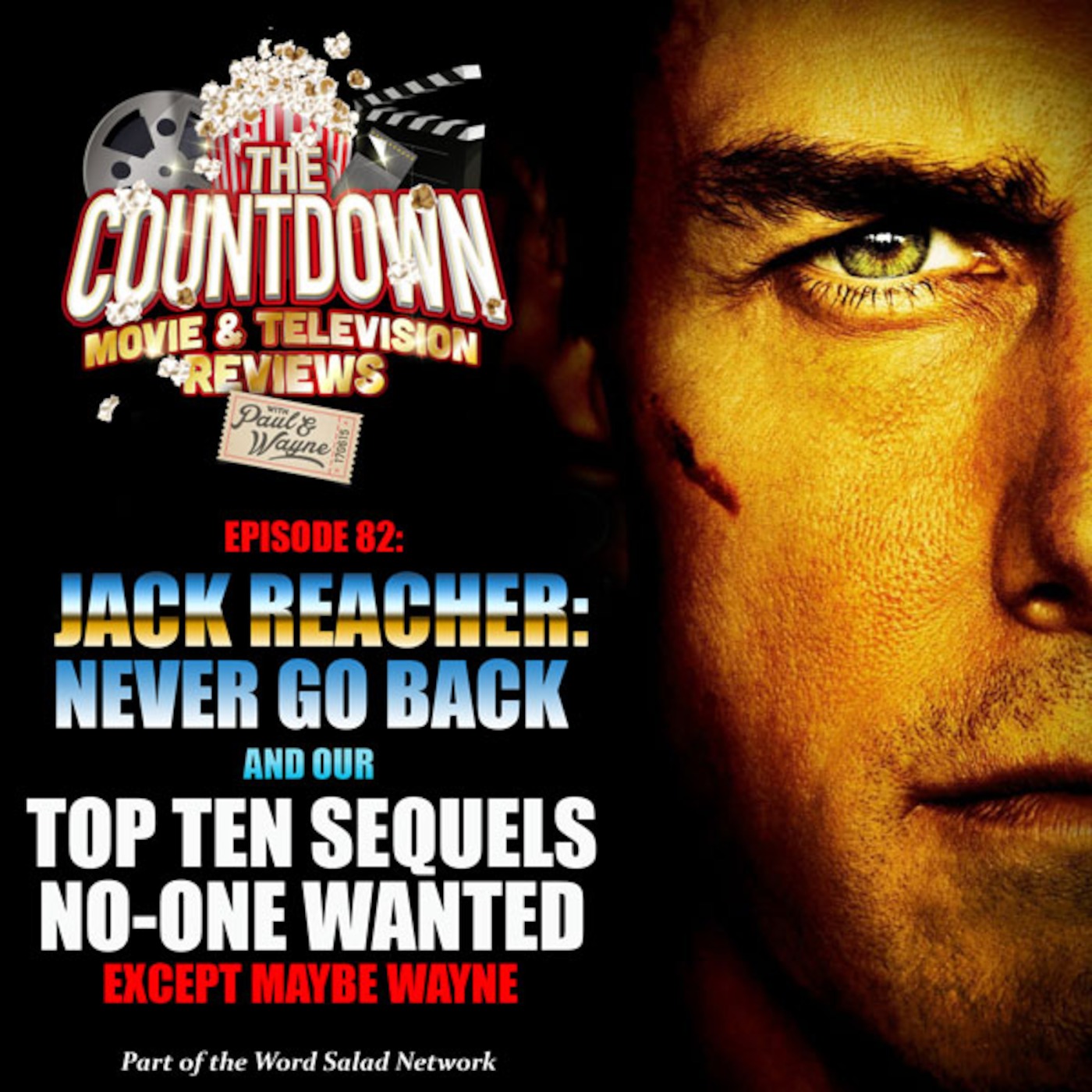 In this week's Ep, Wayne gets his way and the boys review the latest Tom Cruise vehicle, Jack Reacher: Never Go Back. Paul naturally wondered if anyone else in the entire world wanted to see more of Jack Reacher, prompting this week's Countdown of Sequels No-One Wanted (Except Maybe Wayne).
And though both guys agree on how "good" Jack Reacher 2 is, things get off to a rocky start during the Countdown with Wayne going straight for the jugular and Paul predictably biting ...
BTW this Ep was recorded straight after the latest crossover with the @EpicFilmGuys for their 69th episode all about John Carpenter. (Which means Wayne is impatient and Paul has had an extra drink ... or three.) So check this fantastic show out at https://itunes.apple.com/au/podcast/epic-film-guys-podcast/id1027239734?mt=2
Other #PodernFamily promos played this week are for those salty Brits @_masterdebaters and for great film podcast Pat and Jason Binge Movies @patandjason. Paul also guests on their Ep 19 this week, talking the worst Asian horror remakes!
If you'd like to give Wayne and Paul some feedback or have your lists featured on a future episode, sound off on Twitter @thecountdownpc, on Facebook at https://www.facebook.com/thecountdownpc or fire off a good ol' fashioned email to thecountdownpodcast@gmail.com
And it's the LAST WEEK to win a free Countdown T-shirt delivered to your door by taking a screenshot of a review you've left for the show on iTunes @ https://itunes.apple.com/au/podcast/countdown-movie-tv-reviews and submitting it via Twitter or email. Make your selection of what you'd like from http://www.redbubble.com/people/waynetangclan/works/22893367-the-countdown-movie-and-tv-reviews-podcast?grid_pos=2&p=t-shirtand-tv-reviews-podcast?p=t-shirt&style=womens&body_color=black&print_location=front
If you don't want to scan the episode looking for a particular film, check out Paul's list at http://letterboxd.com/kaisersoze/list/top-10-sequels-no-one-wanted/ and Wayne's lists at http://letterboxd.com/waynetangclan/lists/
Music/audio clips used without permission and are the property of their respective owners.
Play Now