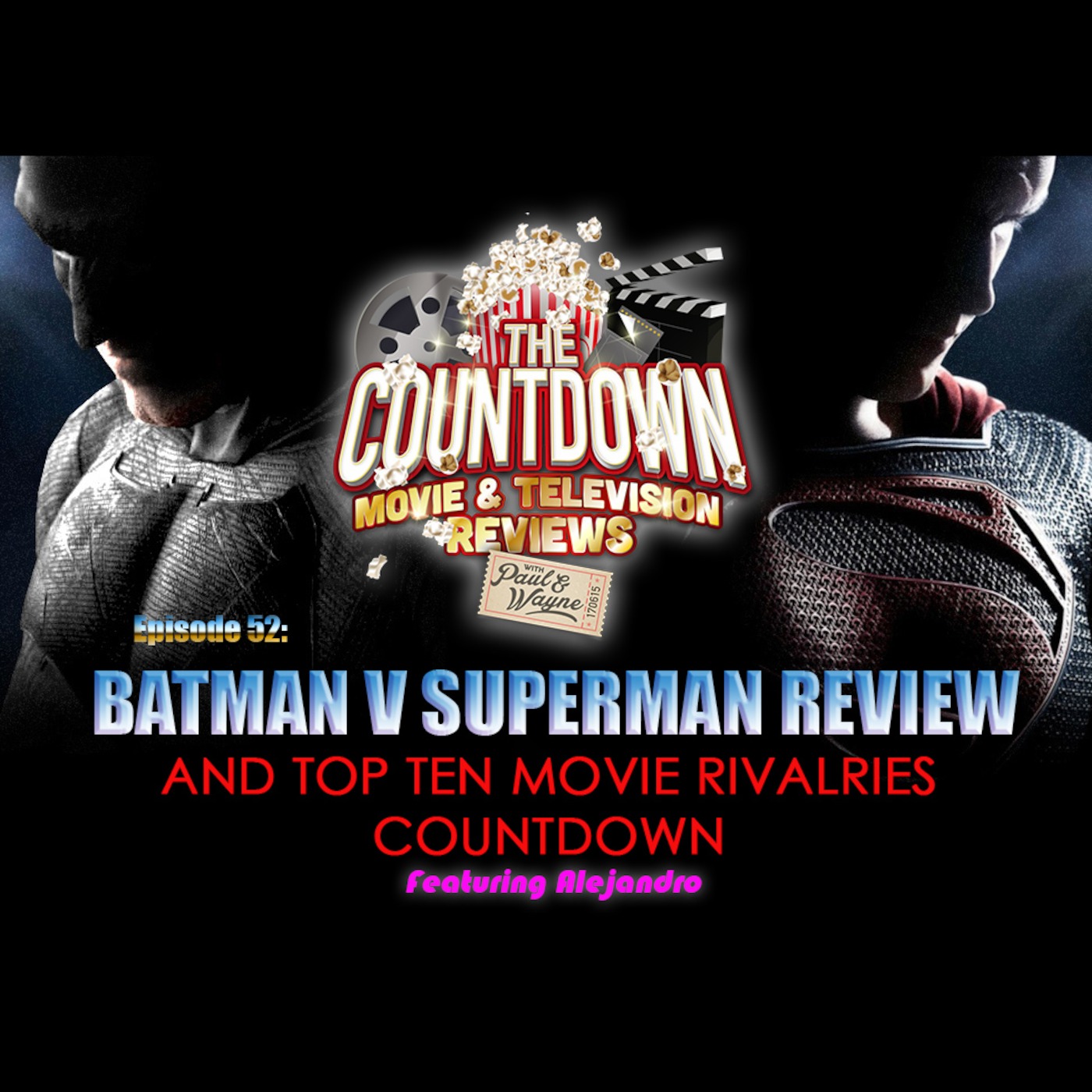 It's The Countdown's first birthday and to celebrate Paul and Wayne have put together their biggest episode yet! Special guest host Alejandro is back to help mark the occasion as together they review the divisive new release Batman V Superman: Dawn of Justice. Are the majority of reviewers correct or does Zach Snyder deliver the goods in this DC Universe expanding film?
Then the guys Rewind, Be Kind 1989's Tango & Cash, with at least one host breaking rank to cry foul on this cheesy action classic, before they each rank their 10 best rivalries depicted in film with all of the controversies, finger pointing and laughs you've come to expect from an episode of The Countdown.
But wait, there's more? Wayne, Paul and Ale then answer all the questions submitted through the course of the week by listeners for the anniversary ep! And stick around for some exciting announcements regarding the show in April...
Check out the three #PodernFamily shows promoted this week: @EpicFilmGuys @Classy_Podcast and @TheSomething Pod
If you'd like to give the boys some feedback or have your lists featured on a future episode, sound off on Twitter @thecountdownpc, on Facebook at https://www.facebook.com/thecountdownpc or fire off a good ol' fashioned email to thecountdownpodcast@gmail.com.
You can also help the show out by leaving a rating or review on iTunes @ https://itunes.apple.com/au/podcast/countdown-movie-tv-reviews/id979577413?mt=2
If you like the sound of a film but don't want to skip around the episode trying to find its name again, check out Paul's list at http://letterboxd.com/kaisersoze/list/the-10-best-movie-rivalries/ Wayne's lists at http://letterboxd.com/waynetangclan/lists/ and Ale's list at http://letterboxd.com/beardedmatador/list/top-movie-rivalries/
And finally, thanks to each and every one of you who downloads and listens along!
Play Now