Episodes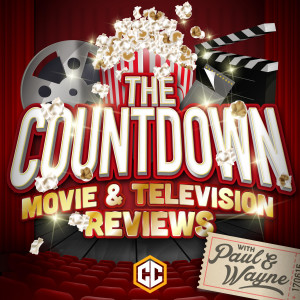 Tuesday Dec 24, 2019
Tuesday Dec 24, 2019
This week, the boys wrap up the Best of the Decade series of shows by inviting Gerald from Two Peas on a Podcast and Wesley from the Via VHS Podcast on to team up with their list of the Top 10 Sci-Fi Films of the 2010s. So it's North Carolina versus Australia, with the home ground advantage to The Countdown boys. But will it be enough? Both lists have some cracker films (and there is an extraordinary number of cross-ups, all things considered) with some critically important differences.
Is Blade Runner 2049 worthy of this list? Does Wayne shoehorn a Tom Cruise film onto this list? And can Paul find a way to include Mad Max: Fury Road AGAIN?
Learn the answers to all these questions and so much more, as The Countdown continues ...
Please thank Gerald and Wes by checking out their fantastic shows at https://podcasts.apple.com/us/podcast/two-peas-on-a-podcast/id1177081999 and at https://podcasts.apple.com/us/podcast/via-vhs-podcast/id1161281045.
Hit up the CC Radio Network that The Countdown is a proud part of and follow the headers to the other great shows.
Want to gain access to all manner of additional Countdown content? Head on over to the show's Patreon to see what you're missing!

How about some Countdown merch for Xmas? Grab a not-so-limited edition Countdown Mug right here!
Join The Countdown Podcast Listener Community on Facebook so you can interact more directly with Paul and Wayne and vote in the weekly poll for who has the best list!
Get access to old Eps of the show (back to Ep 40) on our Podbean site.