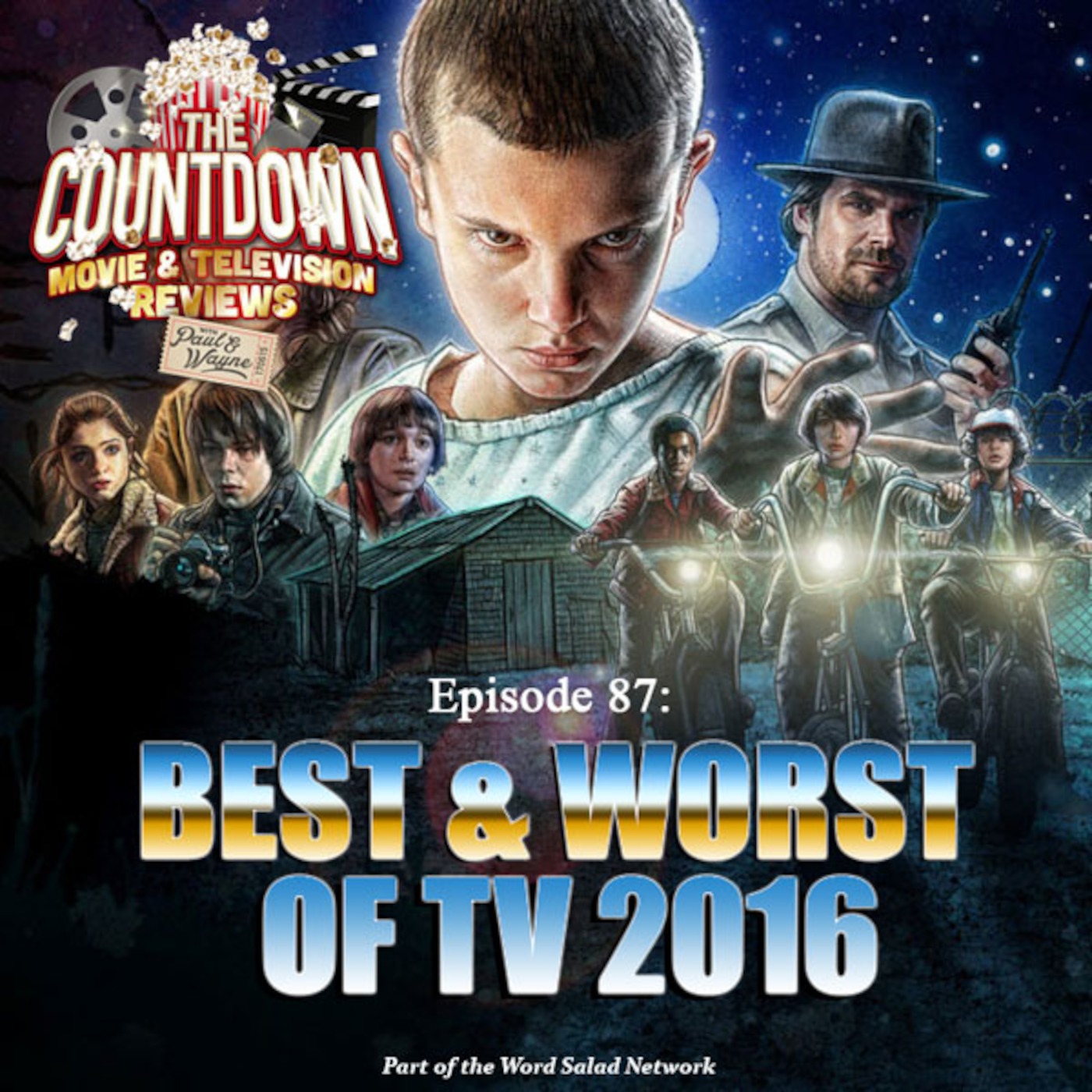 This week – much to Wayne's delight – the guys get their TV on as they look back at 2016 and count down their favourite FIVE shows of the year. And though there is at least one predictable cross-up, the numero unos may well surprise you … Well, Wayne's might; Paul, once again, has his finger on the pulse and is maintaining the integrity of the show despite Wayne's best efforts to destroy it with forgotten shows and late additions. (Editor's Note: Paul writes these show notes, so take all that with a grain of salt.)
Then the boys get savage on some of the poorer series to have disgraced their screens, with Paul, in particular paying out on two shows for wasting so much of his time through the course of the year. There's also news shared during the Check It Out segment and a boatload of listener feedback regarding recent controversies and the best of TV in 2016.
The guys need YOUR help. Please consider subscribing, rating and reviewing the show on iTunes @ https://itunes.apple.com/au/podcast/countdown-movie-tv-reviews/id979577413?mt=2
#PodernFamily promos played this week are for bite-sized antics of The Mike Jolitz show @MikeJolitz and the The Epic Film Guys. Our US brothers continue to kick all kinds of ass, so check them out at https://itunes.apple.com/au/podcast/epic-film-guys-podcast/id1027239734?mt=2
If you'd like to give Wayne and Paul some feedback or have your lists featured on a future episode, sound off on Twitter @thecountdownpc, on Facebook at https://www.facebook.com/thecountdownpc or fire off a good ol' fashioned email to thecountdownpodcast@gmail.com
And while you're busy interacting with the guys, why not grab yourself a Countdown Tee for Christmas to wow your family and friends! Check out the range at http://www.redbubble.com/people/waynetangclan/works/22893367-the-countdown-movie-and-tv-reviews-podcast?grid_pos=2&p=t-shirtand-tv-reviews-podcast?p=t-shirt&style=womens&body_color=black&print_location=front
Music/audio clips used without permission and are the property of their respective owners.
Play Now