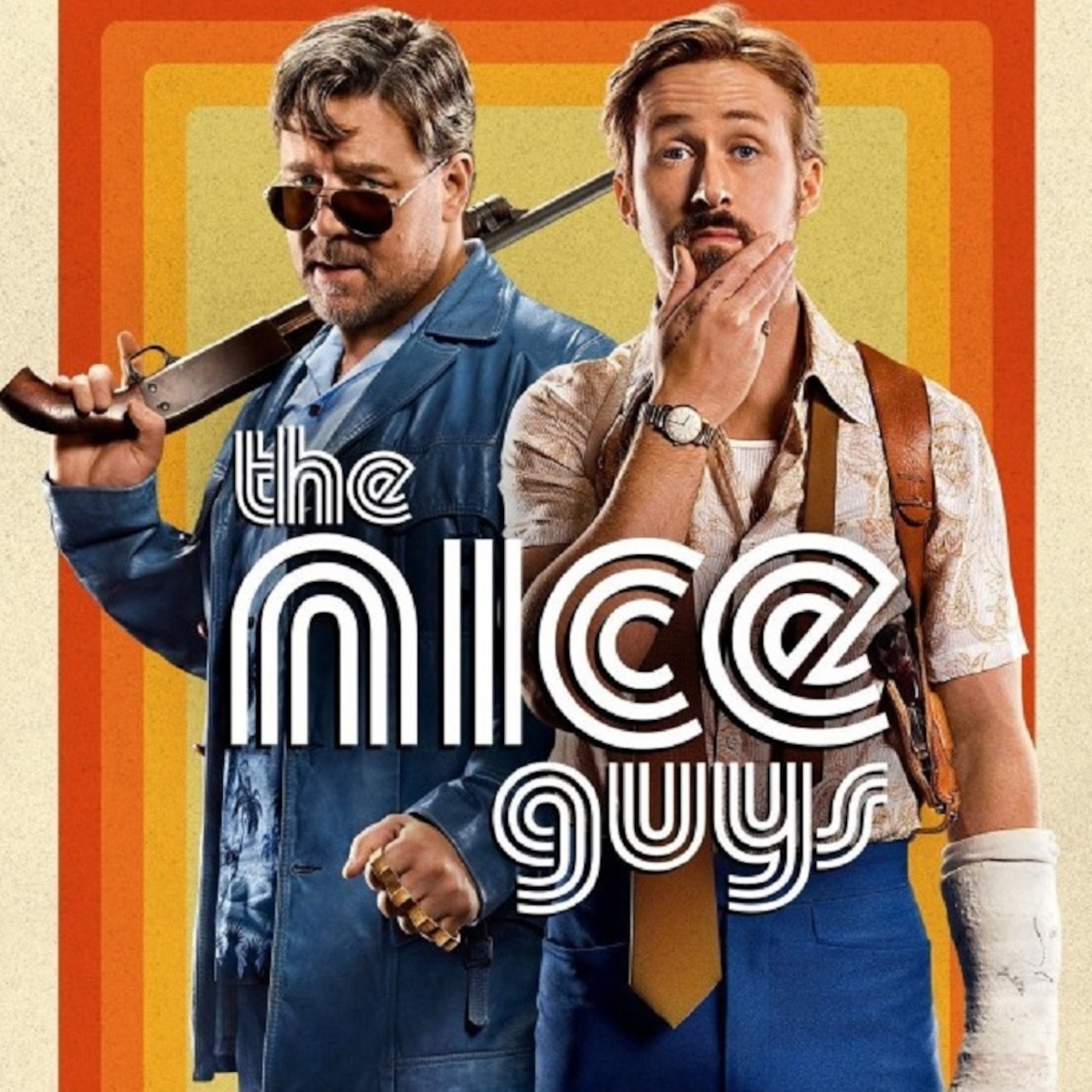 Grow out those 'fros, whip on your fave tan flares and join the boys as they this week check out Shane Black's latest offering, The Nice Guys. Do they get down and boogie with the film's groovy vibe or do they get burned by a bummer of a flick?
Then they get into one of the best countdowns yet as they list their favourite cult films, with Paul in particular, reveling in the less than mainstream subject matter. There's also a plethora of contributions to the show as this is a topic that many had to have their say on!
#PodernFamily promos spun in this episode are for Pat and Jason Have a Podcast @patandjason and those crazy barflies on the Afterburn 739 Podcast @afterburn739 Check them out and tell 'em The Countdown Podcast sent you!
Then, of course, there is also a promo for those most excellent gentlemen, Nick and Justin aka The Epic Film Guys. Nick, of course, covered for Wayne in his absence so go back to check out those episodes (54-56). And then show the guys some love by rating, subscribing and reviewing this amazing show at https://itunes.apple.com/au/podcast/epic-film-guys-podcast/id1027239734?mt=2 and checking out the EFG's website at https://epicfilmguys.podbean.com/
If you'd like to give Paul and Wayne some feedback or have your lists featured on a future episode, sound off on Twitter @thecountdownpc, on Facebook at https://www.facebook.com/thecountdownpc or fire off a good ol' fashioned email to thecountdownpodcast@gmail.com.
You can also help the show out by leaving a rating or review on iTunes @ https://itunes.apple.com/au/podcast/countdown-movie-tv-reviews/id979577413?mt=2
Music/audio clips used without permission and are the property of their respective owners.
If you don't want to scan the episode looking for a particular film, check out Paul's list at http://letterboxd.com/kaisersoze/list/top-10-cult-films/ and Wayne's lists at http://letterboxd.com/waynetangclan/lists/
Play Now